Quest Books and Gifts -
About Us
About Quest Books and Gifts
The Quest Bookshop has been open for business for over 40 years; it is owned and operated by the New York Theosophical Society, which has been serving the spiritual needs of New Yorkers of all religions and creeds for well over a century.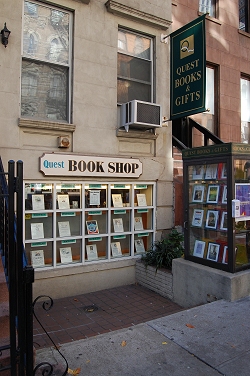 Because we are independent bookstore, we have a staff who truly cares about what we sell. If you inquire, you will get an informed and honest opinion, and if we don't know the answer, we will find for you someone who does. If you need help in finding a book or item to serve your needs, we will assist you with that, as well.
We have a large selection of books and gifts, for customers ranging from those who are just beginning their studies to the seasoned scholar or professional. We are attached to the largest independent esoteric library in New York City, and the educational facilities of the New York Theosophical Society. As well as books and gifts, we offer Tarot readings and other forms of esoteric counseling seven days a week. We are also attached to the lecture and study space of the New York Theosophical Society, where frequent programs for the public in many different areas of knowledge are presented.
We are easily reached by public transportation. We are walking distance from Grand Central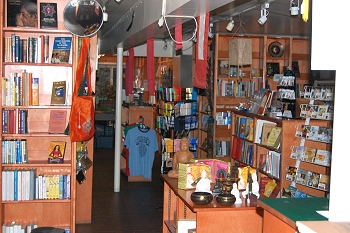 Station. We can also be reached by the E & M trains (Lexington Avenue), 6 train (East 51st Street), and the 4, 5, N and R trains (Lexington Avenue/ 59th Street). We are open 7 days a week, from 10 AM to 7 PM on weekdays, and from noon to 6 PM on Saturdays and Sundays for your convenience.
We have a broad selection of books on topics such as:
Chakras
Yoga
Tantra
Shamanism
Meditation
Reincarnation
Our gift items include a large selection of Tarot decks, one of the best selections of incense in the New York City, candles, semi-precious gemstones, mala beads, greeting cards, statues, essential oils, Tibetan singing bowls, pendulums, bells, Yoga mats and bags, meditation cushions, Feng Shui items, runestones, and more.
Come to us for the right item in a friendly and knowledgeable atmosphere!
Copyright © 2018 Quest Books and Gifts. All Rights Reserved.